Partner Institutions
You the People brings together as partners, for the first time, the leading American history research centres in the United Kingdom, France and Germany. Together, the centres bridge different languages, disciplinary approaches, and political cultures, and they act as hubs for wider contacts with institutions across Europe and beyond.

The Oxford Centre for Research in United States History (OxCRUSH) at the University of Oxford provides an ideal site between the United States and continental Europe for considering the question of writing American history.  Formed in 2003, OxCRUSH is the largest US history research centre in Britain in terms of faculty and graduate numbers, and hosts frequent collaborative projects leading to important publications.  Principal investigator Stephen Tuck is currently the director of OxCRUSH and network facilitator Eleanor Thompson is based at the History Faculty in Oxford.  The network emerged from conversations between historians at the Maison Française d'Oxford in 2008 and Oxford's Rothermere American Institute will host the network conference on 30 June to 2 July 2010.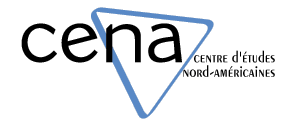 The Centre d'Études Nord-Américaines (CENA), based at the École des Hautes Études en Sciences Sociales (EHESS), was formed in 1980 in partnership with the Centre National de la Recherche Scientifique and the French-American Foundation.  It brings together researchers from across France, and is linked to many institutions in Europe and North America.  As part of the EHESS, CENA faculty are in an excellent position to reflect on the role of American history in the wider field of the social sciences.  The network was inspired by conversations with former CENA Director François Weil in 2008. Principal investigator Cécile Vidal is Director of CENA and Nicolas Barreyre is a fellow of CENA. A prepatory workshop was hosted by CENA in December 2009.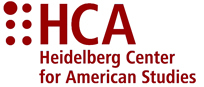 The Heidelberg Center for American Studies (HCA) is the premier centre for research into American history in continental Europe.  Benefiting from Heidelberg's longstanding ties to the United States, HCA also serves as the hub of numerous historical collaborations in Europe.  With an intercdisciplinary tradition, HCA faculty, led by network partner Manfred Berg, offers the network a point of comparison between the American Studies and American History approaches in Europe.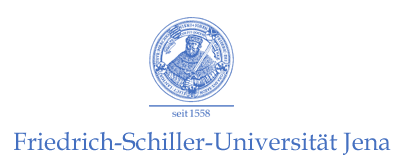 Situated in former East Germany, the Historisches Institut at Friedrich-Schiller-Universität Jena provides the network with a crucial bridge to US historians in Eastern Europe.  As a major history department (800 students) with a minor US history faculty presence (one postholder), Jena also highlights the impact of isolation on US historians in some European institutions.  Having recently launched a multidisciplinary Masters programme in American Studies, network partner Jörg Nagler will reflect on the relationship between teaching and research.